Farm/ Cattle/ Horse Livestock Scales




A&D Scales



Transcell Technology
Scales / load cells


Label Printing Scales
from $995
Products
VS-660 scale with cage
$735 for the VS-660 scale and the cage

$315 for the VS-660 scale only

Prices include shipping in the continental U.S.

43" x 20" x 39" high (cage height) Inside Dimensions of Cage: 50" x 20"

Scale Dimensions: 43" x 20"

Overall outside Dimensions of the cage: 35.5" at its widest point and 52.5" long

Easy to read LCD display

Weighs in both Lbs & Kgs

Capacity 660 lb x 0.2 lb / 300 kg x 0.1

Many Platform Sizes to choose from (see below)

Battery and Electric operation

Non-slip rubber mat included

Display has quick disconnect for the cable

Can be re-calibrated in the field at any time

Scale weighs: 40 lbs. Cage weighs: 70 lbs.
Built-in lip for the scale feet to sit on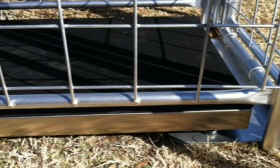 Photo of scale in cage

Built-in lip for scale feet to rest on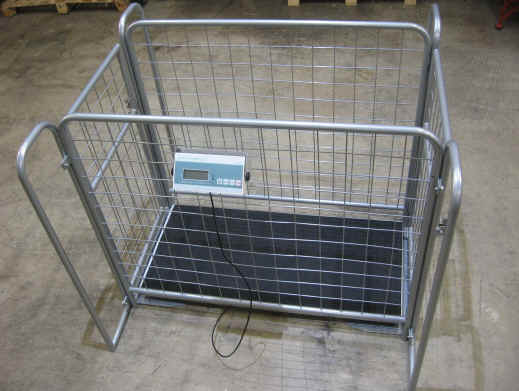 Click here for scale specifications
Revere
Transducer
Load cells

BLH
load cells

Click below to Translate our website into Spanish, Chinese, French, German, Italian, Japanese, Korean or Portuguese.