Farm/ Cattle/ Horse Livestock Scales




A&D Scales



Transcell Technology
Scales / load cells


Label Printing Scales
from $995
Products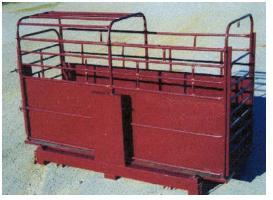 LFT-3000 lb
Legal for Trade digital livestock scale
Price: $6450
| | |
| --- | --- |
| | Inside Dimensions =39" Wide x 120" Long x 70" H |
| | Outside Dimensions =46" Wide x 120" Long x 80" H |
| | 3,000 lb. Capacity x 1lb sensitivity |
| | Shipping weight: 1,470 lb |
The 1 pound sensitivity of this scale far exceeds any other livestock scale on the market. Whether for verifying or selling, you do not have to wait any longer to sell individual livestock by the pound from you location. This certified Legal-For-Trade scale can produce weigh tickets certified by the Federal Weights and Measurements Department. Due to the time and expense saved hauling you animals to a certified scale in your area, this scale pays for itself in no time at all.
Comes complete with weight indicator
TI-500SL
Stainless Steel waterproof
Runs on batteries & electricity
TI-500SL with scale
Price: $6450
Revere
Transducer
Load cells

BLH
load cells



Wheelchair Scales

Click below to Translate our website into Spanish, Chinese, French, German, Italian, Japanese, Korean or Portuguese.