Farm/ Cattle/ Horse Livestock Scales




A&D Scales



Transcell Technology
Scales / load cells


Label Printing Scales
from $995
Products
Model GS-10000 Group livestock scale with digital display
10 ft x 7 ft - 10,000 lb capacity with 2 lb sensitivity: $4995
60" x 30" - 2,000 lb capacity with 1 lb sensitivity: $1195
Free shipping to a commercial address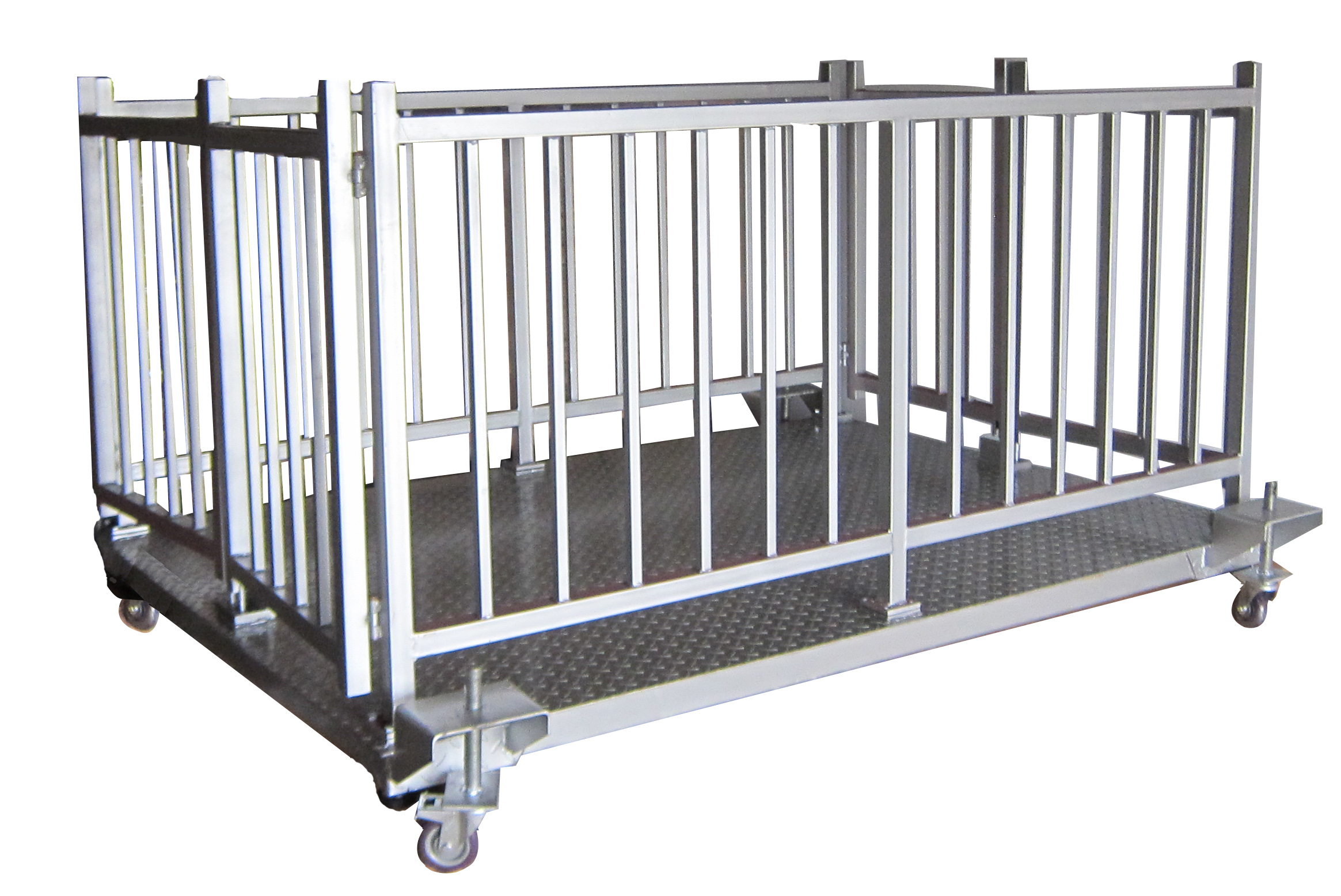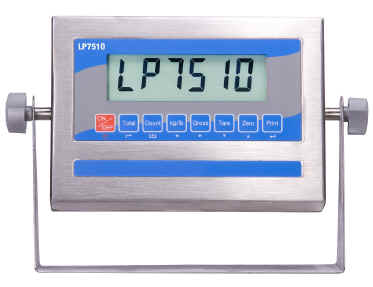 *10 ft x 7 ft platform - 10,000 lb capacity with 2 lb sensitivity
*Removable Swivel caster wheels with brake
*Heavy duty steel construction
*Self contained with built-in cage
*Equipped with a hand wrench for raising and lowering
*Weight Indicator Features: • NEMA 4X/IP67 Watertight Stainless Steel Construction Backlit LCD Display • Accumulation Mode to Totalize Weights • Built-in RS-232 Communication Port • Rechargeable Battery and AC Adapter • Tilt Adjustable Wall or Desk Mount Stand
Click here to see all our Livestock Scales!
The indicator features large easy to read digital readout in either pounds (lbs) or kilograms (kgs). The exclusive lock-on feature locks onto the animal's weight, eliminating the problem of animal movement during the weighing process.
Install the scale, press the Zero button, and you're ready to weigh. This also allows you to compensate for manure, mud, or snow build-up on the scale surface.
Model
Size
Capacity
Price
GS-10000
10 ft x 7 ft
10,000 lb x 2 lb
$4995
Free shipping to a commercial address
GS-2000
60" x 30"
2000 lb x 1 lb
$1195
Free shipping to a commercial address
Approx. $80 more to a residence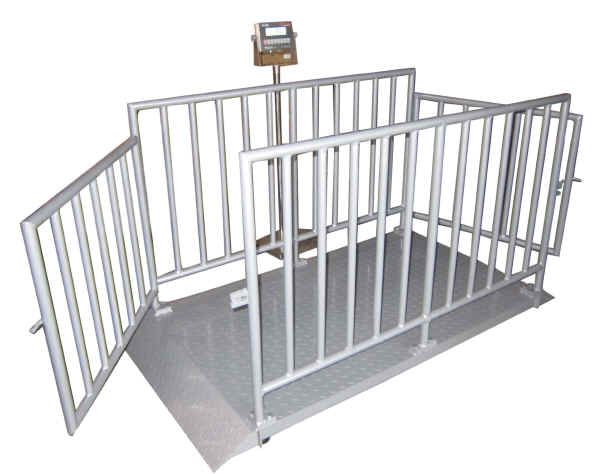 GS-2000 Livestock Scale
60" x 30" - 2000 lb
Revere
Transducer
Load cells

BLH
load cells



Wheelchair Scales

Click below to Translate our website into Spanish, Chinese, French, German, Italian, Japanese, Korean or Portuguese.