Farm/ Cattle/ Horse Livestock Scales




A&D Scales



Transcell Technology
Scales / load cells


Label Printing Scales
from $995
Products

240 Series
2400 lb capacity mechanical beam scale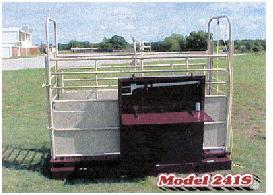 Model 241S with cage
Price: $4521
Digital Version: $4750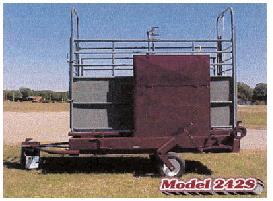 Model 242S with cage & wheels
Price: $5,719
Digital Version: $5995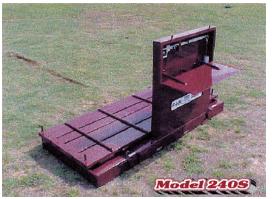 Model 240S platform only
Price: $2,840
Digital Version: $3179
Model 240S, 241S & 242S

2,400 Lb. Capacity

1 Lb. Beam Graduations

35"x95" Platform

Enclosed Beam Stand

The All New and Improved Model 240S Series Single Animal Scale features the new KEVLAR 2,400 lb. Capacity Torque Suspension Weighing Mechanism. The Model 240S Series is equipped with an aluminum weigh beam that reads in 1 lb. increments with disc multipliers for a full 2,400 lb. usable capacity. The Scale can easily retrofitted with an Electronic Load Cell, Readout Indicator and Printer if desired. The enclosed sheet steel beam stand gives added protection to the weigh beam assembly and doubles as a desk top for recording weights, identification and other information. The Squeeze Side Pen is adjustable in width for different sized animals and can actually cut weighing time in half. The 240 is equipped with platform locks to protect the weighing mechanism when not in use or during transit. It is easily moved and operated by one person.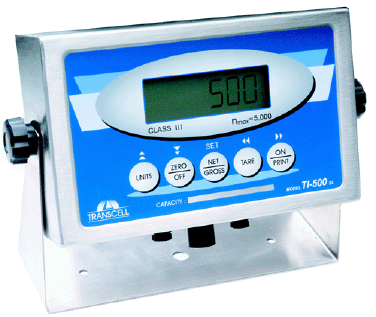 TI-500SL waterproof display for digital version
Can run off of the internal rechargeable battery or it can be plugged into a 110V outlet
Revere
Transducer
Load cells

BLH
load cells



Wheelchair Scales

Click below to Translate our website into Spanish, Chinese, French, German, Italian, Japanese, Korean or Portuguese.